F

u

e

l

e

d

B

y

F

l

a

v

o

r

Restaurants to Savor
From an authentic Irish alehouse to an old-world speakeasy to a Southern-inspired chophouse, Chateau Elan is North Georgia's premier destination for dining. Our on-property restaurants and bars offer a culinary tour across the globe, guided by a team of chefs and sommeliers who share a passion for excellence.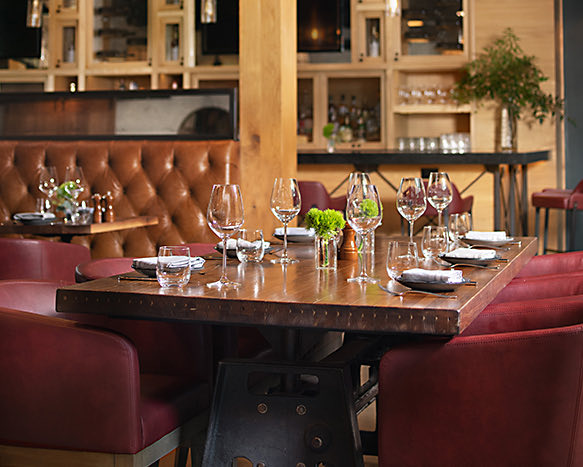 Marc Restaurant
Upscale Chophouse
Our southern-inspired steakhouse features an extensive wine list and creative craft cocktails. A rotating, seasonal menu highlights our commitment to using local produce and meats.
Hours of Operation
Lunch: Fri & Sat, 12:00pm – 3:00pm
Dinner: Tues - Sat, 5:00pm – 9:00pm (10:00pm Fri & Sat)
Make a Reservation
View Menu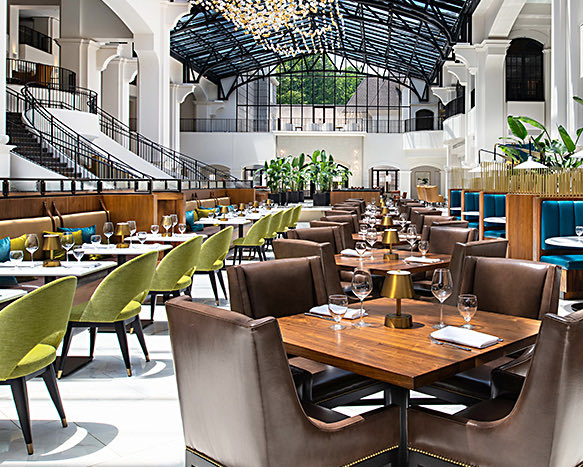 Versailles Restaurant & Bar
Premium Casual
Under our signature glass-top atrium, guests will be treated to globally-influenced American cuisine featuring seafood dishes, extensive raw bar and regional favorites.
Hours of Operation
Breakfast: Daily, 7:30am – 11:00am
Lunch: Mon - Sat, 11:30am -2:00pm
Dinner: Daily, 5:00pm – 9:00pm (10:00pm, Fri & Sat)
Make a Reservation
View Menu
Louis' House of Bourbon
Southern Gastro Pub
With the ambiance of an old-world speakeasy, Louis' collection of bucket-list bourbons and bourbon cocktails form the lively lounge atmosphere, while the local art, neon signage, and modern detailing make it a one-of-a-kind spot.
Hours of Operation
Daily, 6:00pm – Close
View Menu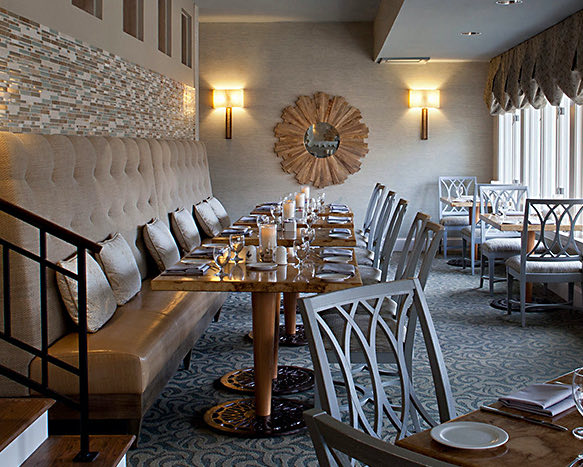 Fleur-de-Lis
Mindful Cuisine
Fleur-de-Lis is a relaxing and mindful dining experience overlooking the lake at the Chateau Elan Spa. Chef Christina Dolby beautifully prepares gourmet breakfasts and lunch dishes served using the choicest of healthy ingredients. Menu changes seasonally.
Hours of Operation
Brunch: Thurs - Mon, 9:00am – 3:00pm
Make a Reservation
View Menu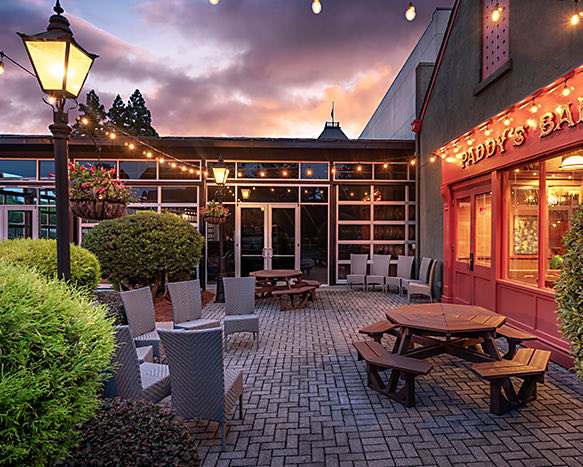 Paddy's Irish Pub
Authentic Alehouse
Officially commissioned by Chateau Elan's founders, Paddy's Irish Pub was built in Dublin and then reassembled here on property in 1997. Today, Paddy's is known for good food, lively music and authentic ale.
Hours of Operation
Mon - Thurs, 4:00pm – 12:00am
Fri - Sun, 12:00pm – 12:00am
View Menu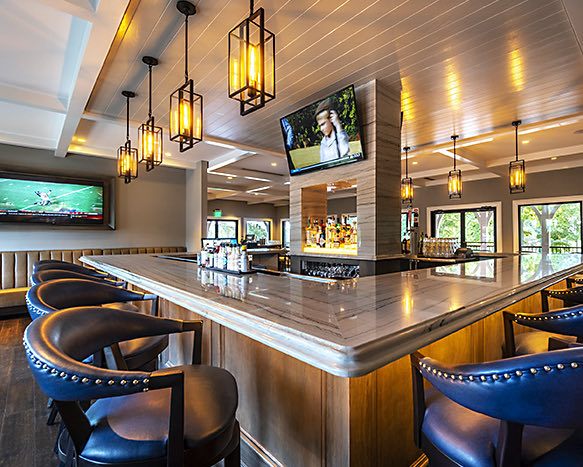 Sarazen's Bar & Grille
Casual Dining
All-American menu featuring grilled meats, sandwiches and salads, Sarazen's Bar & Grille offers a large variety of spirits with a focus on hand-crafted cocktails. Relax on the large open-air covered porch while enjoying sweeping views of the 18th green.
Hours of Operation
Sun – Thurs, 7:30am – 7:00pm
Wed – Sat, 7:30am – 9:00pm
View Menu
Le Petit Cafe
Coffee & Brasserie
Featuring locally sourced beans, Le Petit Cafe specializes in artisan espressos and coffee-based drinks. They also offer an array or fresh pastries, sandwiches, wines and tap brews. Take your order to-go or sit and savor on the outdoor patio.
Hours of Operation
Daily, 7:00am – Close
Le Soleil
Poolside Bar
Located at the main resort pool, Le Soleil offers a light selection of refreshing sandwiches, salads, and snacks to accompany delicious favorite poolside cocktails.
Hours of Operation
Closed for the season