b

o

n

v

o

y

a

g

e

24th Annual Vineyard Fest
It's time to pop that champagne! Vineyard Fest is officially set to return for its 24th year with more unique experiences, activities, and live entertainment than ever before. Mark your calendars for Sunday, November 7th, and plan to join us as we celebrate with internationally inspired wine and food at 'Vineyard Fest 2021: Bon Voyage.' 
Tickets and Packages
General Admission
V I N E Y A R D F E S T 2 0 2 1
General Admission includes unlimited samples of wine, beer, and spirits. Also enjoy bites from our restaurant partners, culinary demos, live music, and complimentary Vineyard Fest swag.
Purchase
VIP Admission
S O L D O U T
Vineyard Fest VIPs should look forward to the royal treatment! Receive all the perks of general admission plus early entry, access to our private VIP section, Vineyard Fest T-shirt and much more.
Rooms Package
V I N E Y A R D F E S T 2 0 2 1
Take the elevator home after enjoying the day at Vineyard Fest. Our Vineyard Fest Rooms Package is available for one or two nights and includes overnight accommodations and two tickets for Vineyard Fest.
Book Now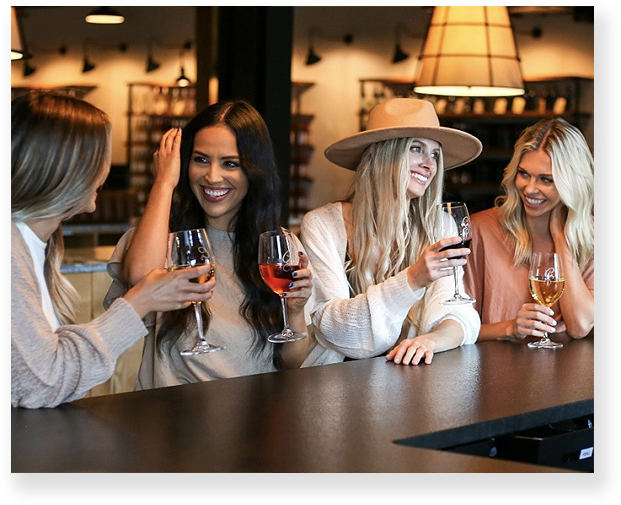 Reds, Whites, and Sparkling
Attendees can sip and stroll around the Chateau Elan Winery while enjoying an unlimited amount of wine. Samples range from our fan-favorite local Muscadines to award-winning Italian reds and California whites.
Close
 White, Rosé & Sparkling Wines
Brut Sparkling Wine, Chateau Elan Winery
Chardonnay Reserve, Chateau Elan Winery
Le Kool Cuvee Grand Cru 2015, Grand Cru Vineyards
Le Kool Rose, Grand Cru Vineyards
Le Kool Blanc de Blancs, Grand Cru Vineyards
Le Kool 50th Anniversary Limited Edition, Grand Cru Vineyards
Pinot Grigio Reserve, Chateau Elan Winery
Rosé Reserve, Chateau Elan Winery
Sauvignon Blanc Reserve, Chateau Elan Winery
Southern Harvest Bubbly White, Habersham Winery
Southern Harvest Bubbly Blush, Habersham Winery
Sweet Giggles Sparkling Wine, Chateau Elan Winery
---
Red Wines
Aglianico Fingerprint Collection, Chateau Elan Winery
Cabernet Sauvignon Reserve, Chateau Elan Winery
Habersham Scarlett, Habersham Winery
Malbec Fingerprint Collection, Chateau Elan Winery
Mameli Fingerprint Collection, Chateau Elan Winery
Merlot Reserve, Chateau Elan Winery
Pinot Noir Reserve, Chateau Elan Winery
Roldec Fingerprint Collection, Chateau Elan Winery
Scarlet Reserve, Chateau Elan Winery
Tempranillo Fingerprint Collection, Chateau Elan Winery
Velvet Reserve, Chateau Elan Winery
---
Specialty Wines
American Port, Chateau Elan Winery
Dolce Rosso D.O.C.G., Chateau Elan Winery
Moscato D'Asti D.O.C.G., Chateau Elan Winery
My Banana, Shezmu Cellars
Naunet, Shezmu Cellars
To Kill a Blackberry, Shezmu Cellars
---
Muscadine Wines
Autumn Blush, Chateau Elan Winery
Berry Bliss, Chateau Elan Winery
Cherokee White, Chateau Elan Winery
Cherokee Rosé, Chateau Elan Winery
Duncan Creek, Chateau Elan Winery
Duncan Creek Red, Chateau Elan Winery
Duncan Creek Rosé, Chateau Elan Winery
Habersham Peach Treat, Habersham Winery
Summer Wine, Chateau Elan Winery
Spring Blossom, Chateau Elan Winery
Tropical Breeze, Chateau Elan Winery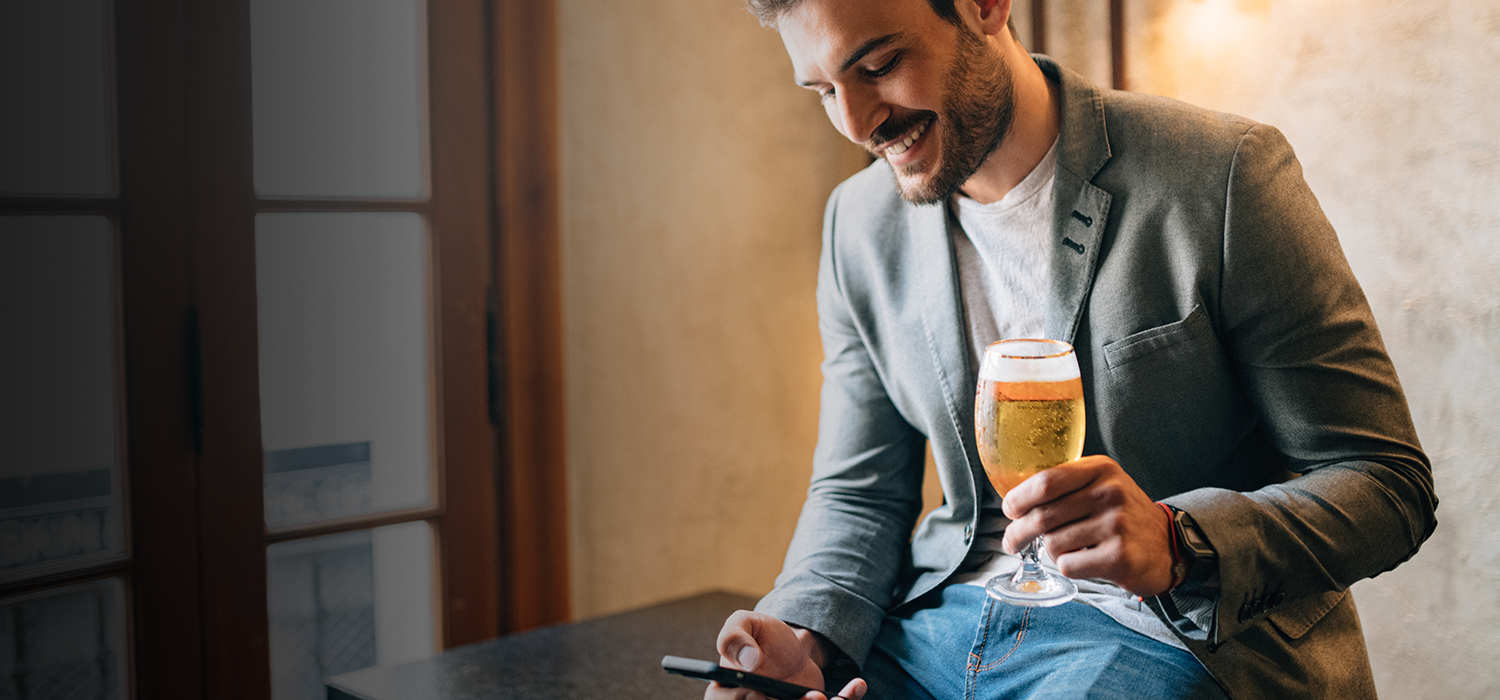 Brews and Spirits
Craft beer and local distilleries are taking center stage in this year's Vineyard Fest, offering guests the unlimited opportunity to sample over fifty different brews and blends. Walk through 'Distillery Row' inside our Winery Pavilion and taste rare whiskeys, bourbons, vodkas, and beyond.
Close
Craft Brews & Brew Blends
Baby Momma Drama, Hippin Hops Brewery
Best End Brewing
Bubble Stash, Hop Valley
Cat Lady Seltzer, 

Anderby

Copperhill Brewery
Cryo Stash, Hop Valley
Dragons Nectar, Monks Meadery

Fest Beer German Marzen, 

Wild Heaven Beer

Half Cork'd Irish Red, Ironshield Brewing
Hater-Aid, Hippin Hops Brewery
Harvest Apple, Urban Tree Cidery
Jekyll Brewing
Karneval Kolsch, Ironshield Brewing
La Fontaine, Social Fox Brewing

Mango & Stash, 

Hop Valley

Monday Night Brewing
Monkey Wrench Brewing
Monks Mead, Monks Meadery
Mountain Candy IPA, Sycamore Brewing
New Holland
Orange U, Urban Tree Cidery
Old Reynard Barleywine, Social Fox Brewing
Peach Emergency Drinking Beer, Wild Heaven Beer
Peachin' to the Choir, Monks Meadery
Pontoon Brewing
SGT MacKenzie Scotch Ale, Ironshield Brewing
Southern Girl Blonde, Sycamore Brewing
Stash Panda, Hop Valley
Stigmata, Monks Meadery
Sweet Heat Haze, Urban Tree Cidery
Sycamore Seasonal, Sycamore Brewing
Tangyland IPA, Sycamore Brewing
Terminus 10 Tripel, Wild Heaven Beer
Van Hazen, Anderby
White Blackbird Belgian Saison, Wild Heaven Beer
Wild On Cherry, Urban Tree Cidery
---
Distillery Row:
Ghost Coast Distillery
Post Meridiem
Padre Azul Tequila Silver
Padre Azul Tequila Reposado
Padre Azul Tequila Anejo
Padre Azul Tequila Xiaman Mezcal
Bomade Lemonade Vodka
Real Azul Tequila
Distillery of Modern Art
Woodford Reserve Bourbon
Woodford Reserve Rye
Woodford Reserve Double Oaked
Slane Irish Whiskey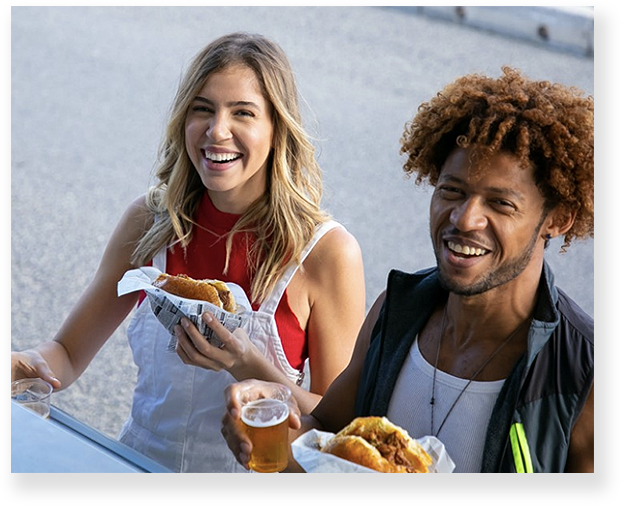 Food and Culinary
Eat and explore a diverse range of internationally inspired bites. From banh mi to burgers, embark on a delicious journey around the globe as you enjoy an all-inclusive culinary exploration. Plus, attend one of the many cooking demonstrations, available every half-hour, inside our Viking Culinary Studio.
Close
N/A Sips
1000 Faces Coffee
Brown Sugar Lemon-Aid, Peach State Drinks
Apple Cranberry Brown Sugar Lemon-Aid, Peach State Drinks
Spiced Apple Brown Sugar Lemon-Aid, Peach State Drinks
Signature Sips by Sylvia
---
Restaurants & Bites
6 Vietnamese Cuisine
Agave Restaurant
Anna Bell's Mac and Cheese
Big Oak Tavern
Caribbean Smooth, Ou-Oui
Family Funnel Cake
Fleur De Lis
Galloping Galette
Henri's Bakery & Deli
Jacob's Java Cafe
Kajun Asian Food Truck
King of Pops
MaddLulu Bubble Tea Cafe
Marc Bar & Restaurant
Paddy's Irish Pub
Pico's Hot Dogs
Queen's Ransom
Saint Rita's Cakes
Sweet Grass Dairy
The Mad Greek
Typark Candles
Versailles Restaurant
Woodall Restaurant
---
Culinary Demonstrations
Alex Plavin, Charcuterie Chick
Alisa Barry, Bella Cucina
Buckhead Life Group
Kory DePaola, Butcher & Vine
Christina Dolby, Fleur De Lis
Tim Rowland, Chateau Elan Winery & Resort
Viviane and Yannick Fonfrede, The Galloping Galette
---
And More!
Southern Distinction
Starry Nights Events Atlanta
Fizzy Truck Atlanta
Modern Luxury Publications
Frequently Asked Questions
What is Vineyard Fest?
Since 1996, Chateau Elan Winery and Resort has taken time every fall season to celebrate the fruits of their labor with friends and family. With attendance limited, the resort's annual showcase has been a sell-out event for the past decade. Returning for its 24th year, Vineyard Fest 2021 features more than 100 vendors – including domestic and international wine, regional craft breweries, and local distilleries. The all-inclusive tickets also include cooking demonstrations, live music, grape stomping booth, and an assortment of locally-sourced foods.
What are the times and dates of Vineyard Fest 2021?
Vineyard Fest 2021 will take place on Sunday, November 7th, from 1PM to 5PM. VIP guests are given early admission at 12:30PM.
Does Vineyard Fest benefit any nonprofit organizations?
Supporting our local community is always top-of-mind at Chateau Elan, which is why we are excited to announce that this year's beneficent for a portion of all ticket proceeds, will go towards our hometown hero, the Chateau Elan Military Support Foundation. The Chateau Elan Military Support Foundation is a 501 (c) non-profit organization that assists local veterans and active military and their families in need within the North Georgia area with food, temporary housing, and repairs.
How do I receive my tickets?
If you are purchasing tickets without an overnight accommodation, you will receive a confirmation email with your electronic ticket from our ticketing platform, FareHarbor. Please check your inbox and/or spam folder shortly after purchasing your ticket.
-
If you are purchasing a rooms package, with accommodations and ticketing bundled together, tickets will be automatically sent to your email address 24-to-48 hours after rooms package is purchased online. You will receive an electronic ticket from our ticketing platform, FareHarbor. Please check your inbox and/or spam folder for the confirmation.
WHAT ALL COMES WITH A TICKET PURCHASE?
General Admission Vineyard Fest tickets include entry to the event from 1PM to 5PM with unlimited 1.5oz pours of signature wines, craft beers, and local spirits. Guests will also enjoy bites from our restaurant partners and food trucks, culinary demonstrations, live music, backyard games, and complimentary Vineyard Fest swag.
-
VIP Vineyard Fest tickets includes all of the items from general admission, plus early entry at 12:30PM, access to our private VIP section including separate check-in, soft seating, and private bar, private guided wine tasting seminar led by Simone Bergese, and complimentary 2021 Vineyard Fest T-shirt.
ARE TICKETS AND PACKAGES REFUNDABLE?
All tickets and packages are non-­refundable and cannot be exchanged. Ticket sales are final. Rooms packages are cancellable up to 7 days in advance – tickets associated with rooms packages are non-refundable.
What other activities will be available at the event?
We are thrilled to announce that our signature grape stomping station will be back this year! In addition to that, we have some exciting new and exciting interactive experiences that we are keeping 'hush-hush' until the festival arrives. Guests can also enjoy cooking demonstrations every half-hour in our culinary studio and we will have three live music stages throughout the festival grounds. A live music schedule will be announced soon.
ARE CHILDREN ALLOWED AT THIS EVENT?
No one under the age of 21, including children in strollers or carriers, will be admitted into Vineyard Fest. Proof of age via valid form of ID will be required at check-in.
IS THERE PARKING AVAILABLE ON PROPERTY?
Yes. There will be limited parking spots available, reserved for overnight guests with rooms packages.
-
For all other Vineyard Fest ticket holders, parking is subject to availability. We encourage you to park in the downtown Braselton parking deck and take our complimentary trolley to-and-from the resort. The trolley will pick-up and drop-off right in front of the winery. The Braselton Trolley will run exclusively to-and-from the parking deck to the resort from 12:30PM to 6:00PM.
IS THERE A DRESS CODE FOR THE EVENT?
There is no enforced dress code; however, we do ask you to dress in keeping with the nature of the event venue. Please check the weather and dress appropriately as the event takes place primarily outdoors and is rain/or shine.
WHAT DO I DO IF I'VE HAD TOO MUCH TO DRINK?
Please be responsible. There are a number of transportation options if your ability to drive is impaired. Safe Ride America (404) 888‐0887 is a nonprofit organization and will provide transportation for free, if necessary. Options like Uber and/or Lyft also provides on­-demand car services. Download their apps and use the pick-up address of: 100 Rue Charlemagne Drive, Braselton, GA 30517.
What COVID-19 procedures is Chateau Elan taking at the event?
The health and well-being of our guests and employees is our top priority. All Chateau Elan events will be following and practicing CDC and State of Georgia COVID-19 mandates to ensure the safety of our staff and guests. Our event has a limited capacity, following specific guidelines, that allows attendees to social distance. Hand-sanitizer stations will be provided throughout the event, inside portable restrooms, and other well‐marked locations to encourage frequent use. All public space and facilities will be sanitized regularly and employees are required to frequently wash their hands. At this time, all our staff, vendors, and volunteers will be required to wear masks. They will also complete a daily health check before starting the day and will go home immediately if they experience any symptoms. We ask that any guests who feel unwell or have recently been in close contact with a person with COVID-19 to stay home.
HOW CAN I FIND OUT MORE ABOUT BECOMING A VENDOR?
For all sponsorship opportunities, please reach out to our marketing department at marketing@chateauelan.com.
CAN PRESS AND MEDIA ATTEND THIS EVENT?
Press and media are welcome to submit an inquiry directly to our Public Relations team at chateau.elan@phase3mc.com.